We Look Good
When You
Look Good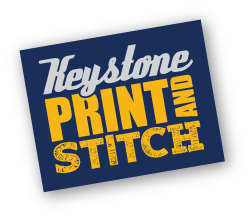 Keystone Print and Stitch (KPS)

A Full-Service Contract Decorator
Our Mission is to be your One-Stop Source Contract Decorator.
We are committed to Quality, Superior Customer Service,
On Time Delivery, and Aggressive Pricing
Let us bring your ideas to life on your apparel.
Signs, Banners,
Wide Format Printing
THE SKY's THE LIMIT
Design rate is $65 /hr
Digital / Offset Printing
(Including Mailing Services)
Payment Methods are Handled on a Per Case Basis.
Credit Cards and Net Terms Available.
In Some Cases, Deposits May Be Required.